Bill Jones, Associate Broker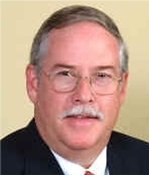 (770) 228-7653
(770) 228-3380 fax
(770) 403-0741 cell phone

[email protected]
416 E. Taylor St.
Griffin GA, 30223
Receive Email Alerts from Me
Bill Jones
Associate Broker
Recently voted Best Real Estate Agent by readers of Griffin Daily News, Bill Jones has been with Ann Imes & Associates, Realtors since 2001.

Bill enjoys helping clients and new challenges. Regardless of whether a transaction is $30K or $1M, the greatest reward for Bill is when a seller or buyer is pleased with their closing deals and are happy. He's been fortunate to have this experience many times in his career with all sorts of customers including estate sales, first-time home buyers, land and commercial clients, customers wishing to downsize, and many others. He's made a lot of great friends and conquered many real estate challenges, which keeps work fun and interesting for him. 

Through the years, Bill has been active in various community and professional groups including Rotary, Griffin/Spalding Chamber of Commerce, local bank boards, and others. He is a member of First United Methodist Church in Griffin. 
Bill's wife Ann has supported him 100% throughout his successful career in real estate. They are proud of their two children, Annie and Bill Jr. Annie is an Accountant at a local accounting firm and Bill Jr. is a partner at a local property management firm. Five wonderful grandchildren are their greatest joy!